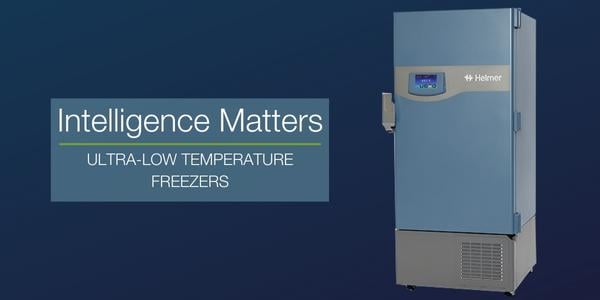 For blood products that need to be stored at ultra-low temperatures (-65°C or colder), it is important to select a freezer that is reliable and supports compliance. i.Series® Ultra-Low Freezers from Helmer Scientific are designed for optimal performance and reliability.
One of the most important concepts in the design of an ultra-low freezer is an optimized refrigeration system that protects the compressor. i.Series® ultra-lows were designed to prevent freezer warm-ups, providing reliable performance our customers can depend on.
They also feature the i.C3® Information Center, an integrated control and monitoring system. The built-in intelligence of the i.C3® provides temperature data and diagnostic information. These smart features help protect valuable blood products, while enabling users to monitor the performance of the freezer.
AABB Standards require the temperature of storage devices to be monitored. The i.C3® Information Center supports compliance by constantly monitoring the temperature inside the ultra-low freezer.
High or low temperature alarms activate if the temperature exceeds or falls below the alarm limits. In addition, the i.C3® monitors other factors that could affect the temperature, such as door openings and power failure.
Additional features, such as an onboard temperature graph, event log, and downloadable temperature and event files can help support compliance with regulatory requirements.
The event log includes event acknowledgment functionality, which enables the user to document the cause of the event along with the corrective action taken, creating a permanent record that is included in the download of the event log.
In addition, access control can prevent unauthorized entry into storage devices. Access control is a standard feature on i.Series® Ultra-Low Freezers.
To unlock the door, users must enter a personal identification number (PIN). Each entry into the freezer is tracked in the access log, which can be downloaded via USB. (The access control feature can be enabled or disabled if preferred.)
OTHER BLOGS YOU MAY BE INTERESTED IN...
Life-saving blood products are critical to patient care. i.Series® Ultra-Low Freezers with the i.C3® Information Center are designed for reliability and to support blood bank compliance.