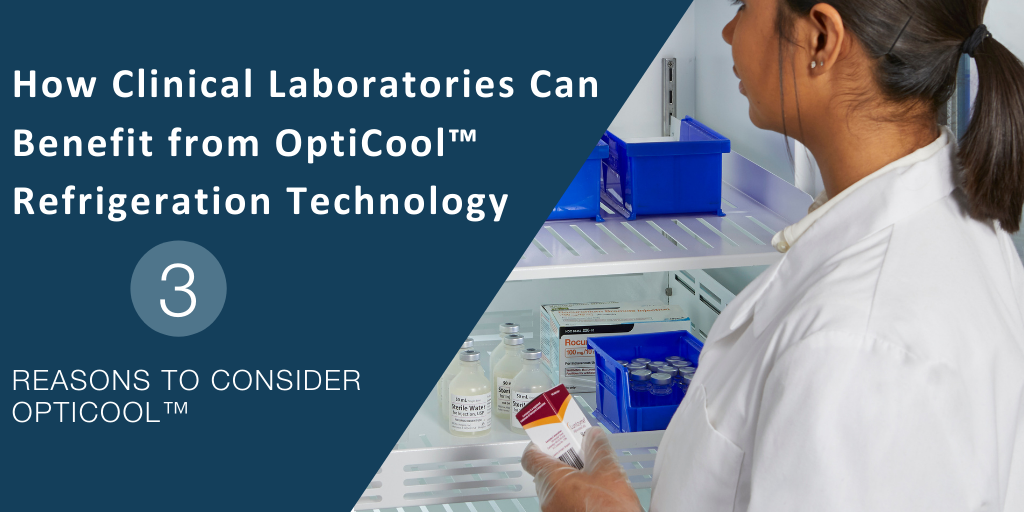 Clinical laboratories depend on refrigeration to safeguard temperature-sensitive patient samples and reagents. Under performing cold storage units can jeopardize the accuracy of test results, put regulatory compliance at risk, and lead to financial losses.
GX Solutions laboratory refrigerators are powered by OptiCool™ Technology. The OptiCool™ system pairs a variable capacity compressor (VCC) and natural hydrocarbon (HC) refrigerant to:
Ensure optimal temperature uniformity, recovery, and stability
Efficiently manage energy consumption and environmental conditions
Reduce noise output of system
We've gathered a few facts that show how OptiCool™ technology brings value – environmentally, economically, and most importantly in the safe storage of reagents and patient samples.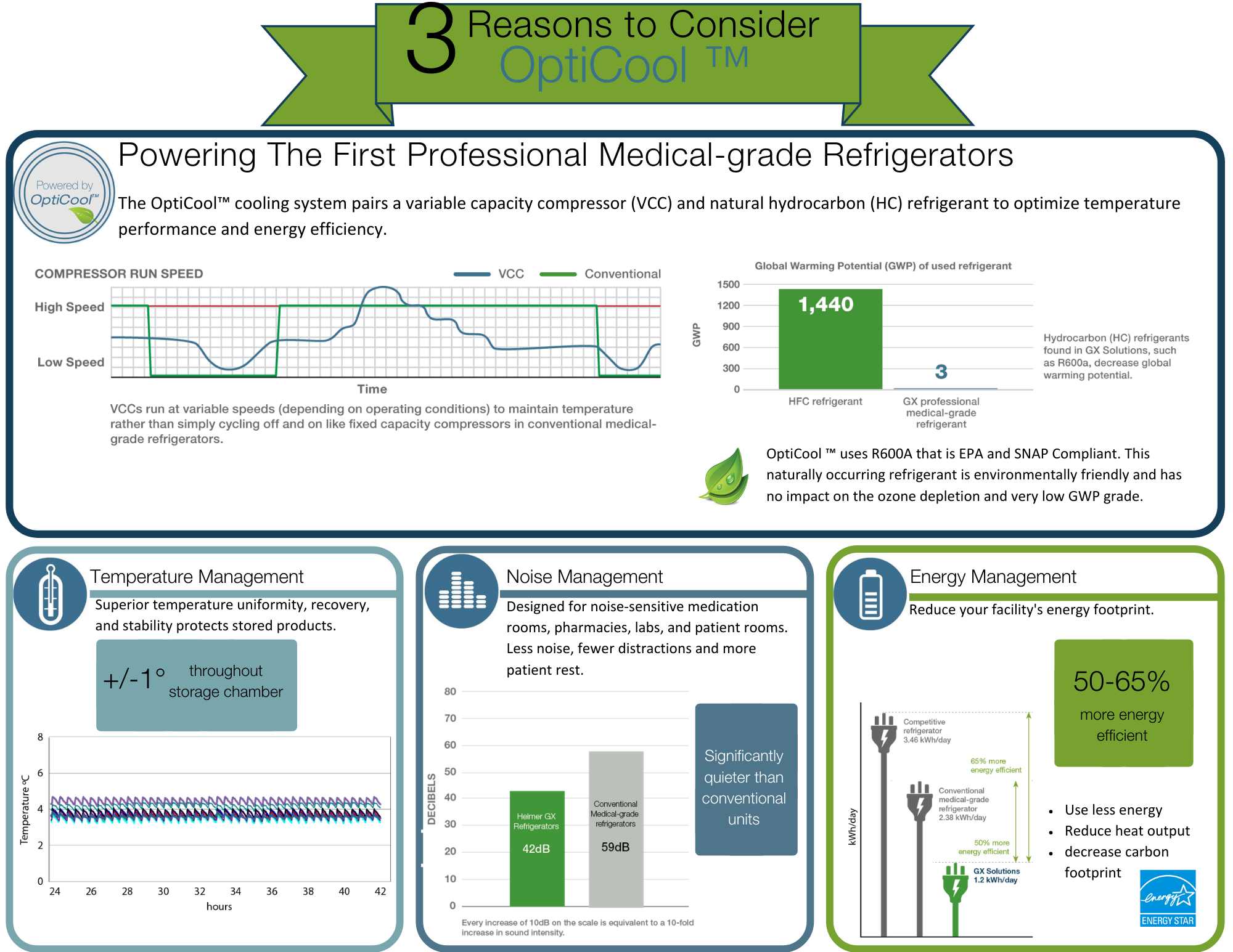 Other Blogs You Might Be Interested In...
To learn more about how variable capacity compressors and natural hydrocarbon refrigerants provide superior temperature, energy, and noise management, download our white paper, "OptiCool™ Cooling System in Helmer Scientific GX Cold Storage Solutions: Technology and Benefits,".