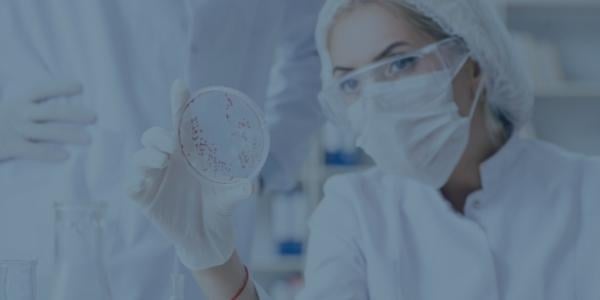 Prior to the onset of the COVID-19 pandemic, clinical laboratories were facing a shortage of qualified personnel to meet their staffing needs. As the pandemic has continued, staffing challenges have become more acute. In addition, some testing supplies have become scarce and must be carefully managed.
CAP Today recently published an article sharing a discussion with members of Compass Group, an organization of not-for-profit IDN system laboratory leaders who collaborate to identify and share best practices and strategies.
Several themes are consistent in the comments from the lab leaders who participated in the conversation. First, the laboratory workforce is a major concern. Already stretched, the demands of COVID-19 have put further strain on laboratory professionals.
As the pandemic continues, leaders are taking measures not to overburden the laboratory personnel who are available. However, the shortage of laboratory staff is being intensified by the nursing shortage. Labs are being asked to provide additional phlebotomists help relieve nursing staff. This creates additional pressure for labs to hire more phlebotomists as well as laboratory assistants.
These staffing issues drive up costs for hospitals. In addition to hiring extra personnel, labs are having to bring in medical technologists from temporary agencies. This has resulted in a bidding war, further driving up expenses.
Another theme throughout the discussion was shortages of testing supplies. Rapid tests have been in high demand as they can help hospitals better manage bed space, but supplies are limited. Test suppliers are having to allocate these consumables, and allocations may not meet a laboratory's entire need. In some cases, this means testing must shift back to the core lab, increasing workload and turnaround times.
Other Blogs You Might Be Interested In...
Helmer Scientific supports clinical laboratories, the patients they serve, and their efforts to ensure accurate test results. We would like to express our gratitude to all staff involved in the diagnostic testing that is critical for treating patients and saving lives. We are here to help you properly store your critical materials at all times and especially during the COVID-19 pandemic.
Clinical laboratories are facing unprecedented challenges with staffing and testing supplies. Under these circumstances, poorly performing or unreliable storage equipment is the last thing a lab manager should have to worry about. Helmer Scientific supports the efforts of clinical laboratories by providing reliable medical-grade cold storage products that our customers can depend on.