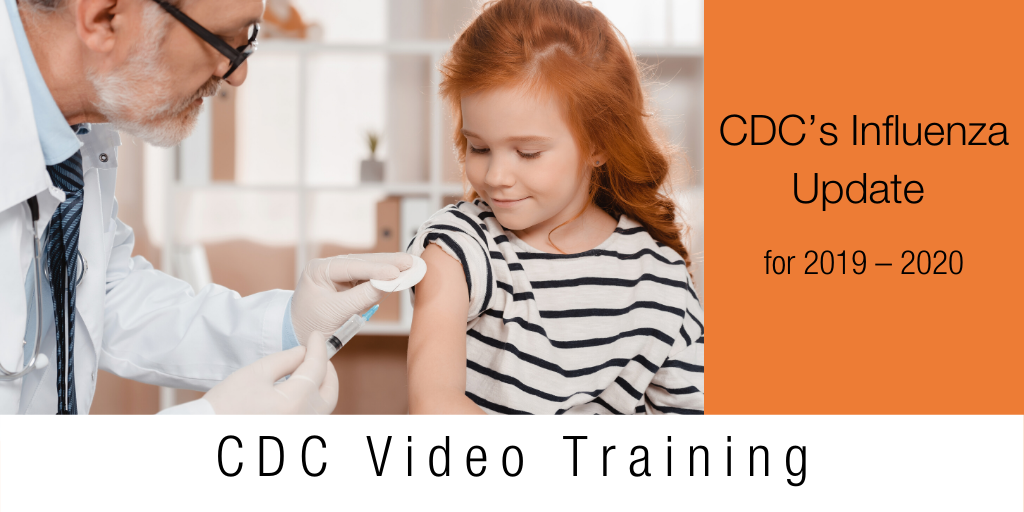 One of the most important safeguards for the nation's vaccine supply is proper storage and handling. This is especially important during flu season. The CDC recently released a program highlighting the keys to maintaining the vaccine cold chain in your facility.
This 20 minute video training will address elements of proper influenza vaccine storage and handling, procedures for storage and handling of vaccine, and components of vaccine inventory management. Get answers to commonly asked questions around influenza vaccine safety and administration including:
What are CDC's recommendations for storing influenza vaccines?
What type of thermometer should be used to measure temperatures in a vaccine storage unit?
How to correctly interpret vaccine expiration dates, including multidose vials, and do all flu vaccine expire at the end of flu season?
Is it okay for a large clinic that administers a lot of flu vaccines to draw up vaccines at the beginning of the clinic day?
What if a package insert states that a maximum of 10 doses can be withdrawn from a multidose vial, but there is still vaccine left in the vial after 10 doses have been removed?
Which influenza products can be administered to children 6 through 35 months of age, and what is the correct dosage or amount of vaccine that should be given?
What are the routes of administration for inactivated influenza vaccines?
What are the recommendations for administration of flu vaccine to persons with egg allergy?
What are the recommendations for administration of the flu vaccine to pregnant women?
How do you prevent injury if a patient faints after vaccination?
Are there legal requirements about influenza vaccination that must be shared with patients or documented in medical records?
What are some common influenza vaccine administration errors, and what strategies can be used to prevent them?
Where can I find the CDC's series of vaccine administration videos?
Other Blogs You Might Be Interested In...
In conclusion, it is imperative to safely store and handle influenza vaccinations for patient safely. Everyone who is physically able to receive vaccinations is encouraged to receive the influenza vaccine each year.
If you have additional questions around how to maintain your cold chain and safely store vaccinations in your facility, download our Ultimate Guide to Vaccine Storage. It highlights the most crucial elements of the CDC vaccine toolkit.