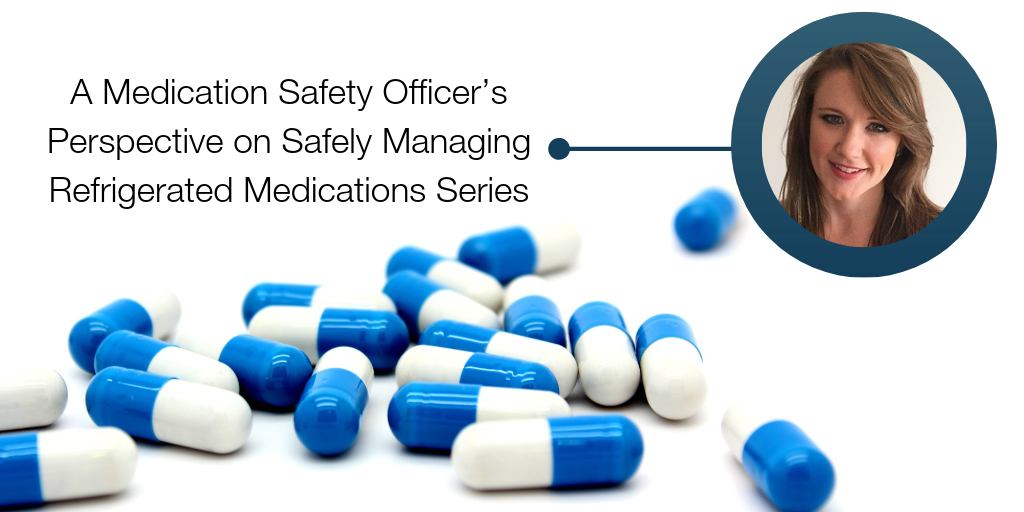 This week, we are continuing our Medication Safety Officer blog series on managing refrigerated medications. If you missed last week's blog post on factors which influence dispensing errors, you can find it here. Over the next few weeks, Network Medication Safety Officer, Jessalynn Henney, PharmD, will be answering questions related to the safety and security of storing and handling refrigerated medications. In this post, we are talking about using automated dispensing and how it benefits the health system.
How does using automated dispensing cabinets (ADCs) benefit the health system? 4,5
ADCs have served as an essential piece of technology to reduce errors by enhancing security, providing appropriate access to medications in remote locations outside of the pharmacy, and assisting with retrieval documentation. This equipment was first introduced in the late 1980s/early 1990s and has the highest adoption rate of any medication safety technology. When implemented with specific safeguards, ADCs have shown several benefits including the following: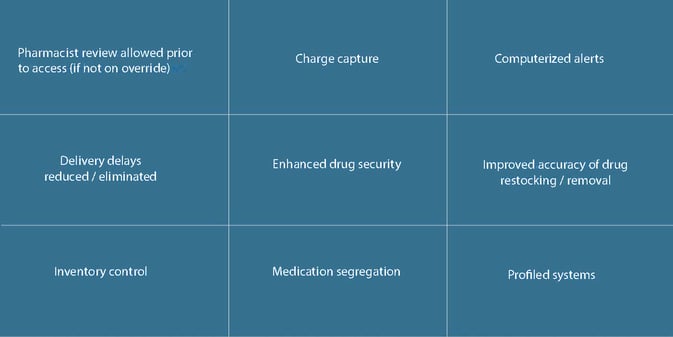 One of the major advancements seen with ADCs was the transition from matrix drawer to locked lidded bins, which provides traceability and limited access to only one desired product at a time. While there are barriers to having only locked lidded bins, such as cost and contract restraints, I highly encourage pursuing this investment with the significant enhancement seen towards medications management. After one of the hospitals within the health care system I work at converted all matrix drawers to locked lidded bins, some of the benefits I saw included:
Decreased mix ups when stocking, restocking, and retrieving medications due to having access to only one product at a time
Less time utilized to strategically place items within the ADC
Reduced concern for look-alike packaging and LASA medications stored next to each other, which has helped to manage unpredictable shortages safely
Increased workflow efficiency and safety by reducing waste of "lost" products and time needed to locate the correct storage location within the ADC

When it comes to refrigerated medications, it is a bit more complex to gain security and control. New technology is now available to store refrigerated medications in locked bins vs. open shelving. Refrigerated drugs including neuromuscular blockers, antibiotics, biologics, chemotherapy, emergency medications, antidotes, insulin, and vaccines can be stored safely and securely closer to point of care with this technology.
Other Blogs You Might Be Interested In...
Citations
Mandrack M et al. Nursing Best Practices Using Automated Dispensing Cabinets: Nurses' Key Role in Improving Mediation Safety. MEDSURG Nursing. 2012; Vol 21, No 3: Pages 134 – 144.
Institute for Safe Medication Practices. Guidelines for the Safe Use of Automated Dispensing Cabinets. 2019 Available at: https://www.ismp.org/resources/guidelines-safe-use-automated-dispensing-cabinets. Accessed on June 13th, 2019.