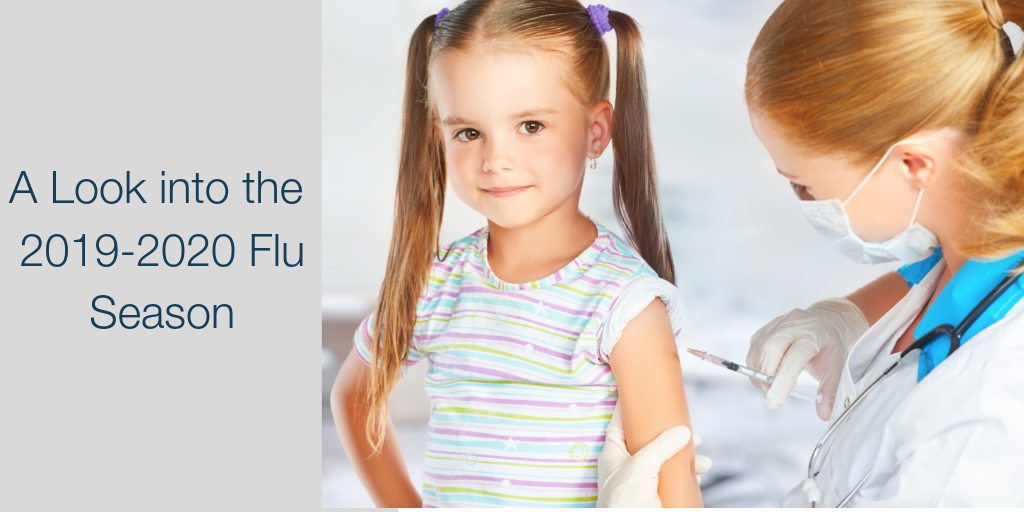 Vaccines remain the best way to prevent the spread of influenza. The CDC estimates that, from October 1, 2018, through May 4, 2019, there have been (CDC):
4 million – 42.9 million flu illnesses
3 million – 20.1 million flu medical visits
531,000 – 647,000 flu hospitalizations
36,400 – 61,200 flu deaths
For the 2019-2020 flu season the FDA's Vaccines and Related Biological Products Advisory Committee (VRBPAC) and the World Health Organization (WHO) decided to delay the decision on what Influenza A (H3N2) strain to include in the season's vaccine composition.
Each year, submissions must be received months in advance to ensure the appropriate supply of influenza vaccine will be available when flu season hits the Northern Hemisphere. The WHO organization claims that this will have little impact on the availability of influenza vaccine this season, but could potentially lead to a 2-4 week delay in availability. Providers should plan for this adjusted timeline.
The VRBPAC and the WHO have selected new strains for each of the 2 influenza A strains in the trivalent and quadrivalent vaccines (WHO). It is recommended that egg based quadrivalent vaccines for use in the 2019-2020 northern hemisphere influenza season contain the following:
an A/Brisbane/02/2018 (H1N1)pdm09-like virus;
an A/Kansas/14/2017 (H3N2)-like virus; *
a B/Colorado/06/2017-like virus (B/Victoria/2/87 lineage); and
a B/Phuket/3073/2013-like virus (B/Yamagata/16/88 lineage).
It is recommended that the influenza B virus component of trivalent vaccines for use in the 2019-2020 northern hemisphere influenza season be a B/Colorado/06/2017-like virus of the B/Victoria/2/87-lineage (WHO).
Another change in the upcoming flu season is the reintroduction of nasal spray vaccination. The recommendation differs slightly from last year, when AAP cited a preference for the injected vaccine over the nasal spray - except in cases where a child refused the shot - based on questions about its effectiveness in previous seasons. This fall, AAP will support patients' use of any licensed influenza vaccine, in harmony with guidance from the US Centers for Disease Control and Protection (AAP).
Ensure that your facility is prepped and ready to receive the flu vaccine this summer. Here is a quick hit checklist created in conjunction with the CDC Vaccine Storage and Handling Toolkit to help you prepare to receive your influenza vaccine for the 2019-2020 season:
Vaccine Storage
Make sure you have enough room in your refrigerator(s) to receive your initial flu vaccine shipment. If you need additional storage, be sure to order equipment prior to arrival.
Ensure that all expired flu vaccine from previous seasons has been removed from the unit.
Review your temperature logs and make sure your unit can maintain safe temperatures for vaccine storage. The unit should be set at 5° C and should not expose vaccines to temperatures below 2° C or above 8 C°.
Vaccine Shipments
Be prepared to receive multiple shipments.
Ensure that your facility's hours are up-to-date.
Alert office staff or staff responsible for receiving vaccines to ensure they are processed in a timely manner.
Training & Policies
Ensure that all individuals who will be storing or handling vaccines are thoroughly trained.
Verify vaccine storage and temperature monitoring training has been completed by all new employees.
Review VFC vaccine eligibility and tracking procedures.
Train staff on how to prevent vaccine waste.
Prepare the office for flu clinics.
And don't forget to promote influenza vaccination throughout your facility. You can do so by stocking patient educational resources in the waiting rooms as well as the examination rooms. Use every visit as an opportunity to suggest an influenza vaccination. If you have additional questions around proper vaccine storage equipment, download our Ultimate Guide to Vaccine Storage.
Other Blogs You Might Be Interested In...