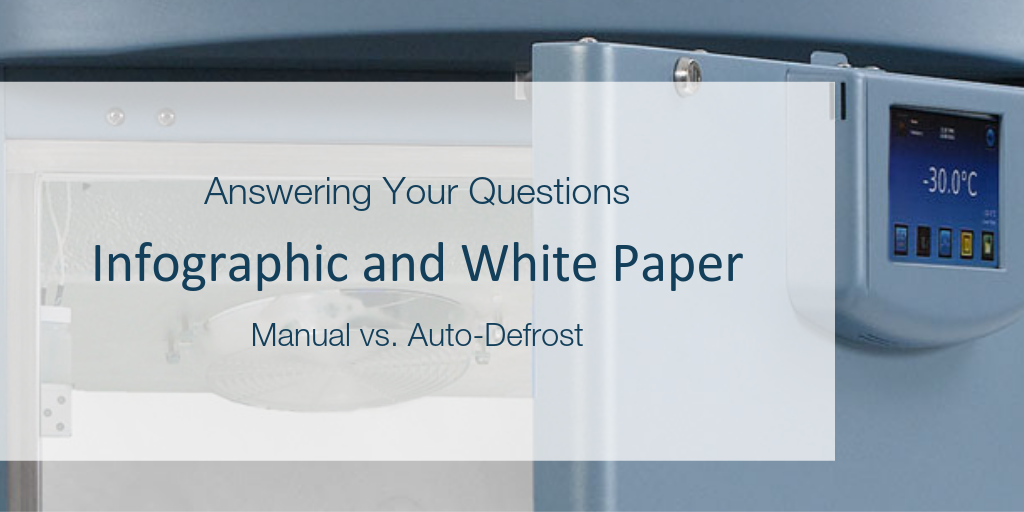 Helmer Scientific designs and manufactures medical-grade cold-storage and processing equipment to help our customers deliver the highest levels of patient care. Over the years we have regularly received questions about the differences between manual and auto defrost freezers. Since auto-defrost freezers utilize slight intermittent warming of the cooling coils during defrost cycles, the concern is that even this limited warming has an effect on the temperature of the products stored inside the cabinet.
Helmer set out to evaluate the impact of both manual and auto-defrost technologies. A study was conducted to assess the performance of both types of refrigeration systems. Sample temperature variability was evaluated during defrost cycles and also during routine door openings. Door openings were tested to develop a better understanding of how sample temperature is affected when the door is opened for both auto-defrost and manual defrost units.
The study showed that the auto-defrost process designed into -30ºC freezers from Helmer Scientific is a more stable and efficient refrigeration system than a cold wall freezer's manual defrost process. The effect of routine door openings on samples stored inside a manual defrost freezer far exceeds the impact of auto-defrost cycles in a Helmer -30ºC freezer. In addition, when samples are stored in a manual defrost freezer, they are subjected to significant risk when the freezer is defrosted because transferring the samples from one freezer to another exposes them to temperatures that are outside of the acceptable range. With minimal temperature fluctuation during the defrost cycle, quick recovery after door openings, and elimination of the need to move samples for manual defrosting, auto-defrost freezers from Helmer Scientific ensure the safe storage of sensitive biological materials. See our infographic below and download the white paper to learn more.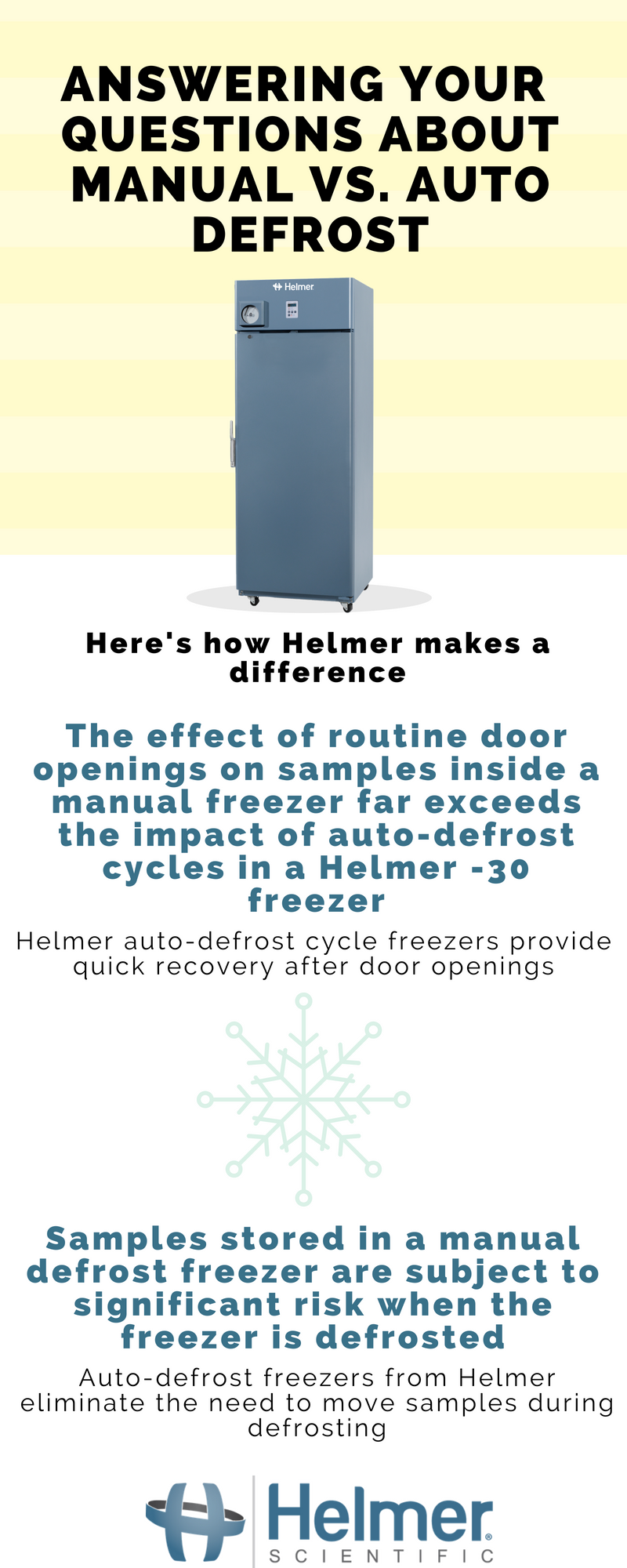 Other Blogs You Might Be Interested In…