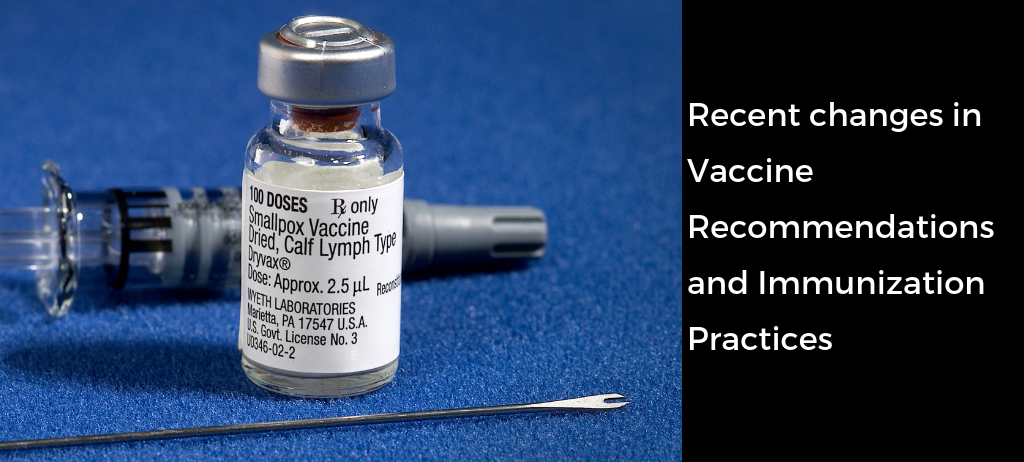 Pharmacists and other healthcare providers have a responsibility to follow guidelines and best practices for vaccine administration and general immunization practices. New vaccine approvals, observational studies, and recent outbreaks all serve as reasons for providers to refresh their knowledge of vaccine administration practices.
Last month, Lauren B. Angelo, PharmD, MBA (associate professor pharmacy practice, and assistant dean, academic affairs), wrote an article for Pharmacy Today titled, "Immunization Update 2018." Angelo highlighted the updated immunization recommendations including the 2018 vaccination schedule for children and adolescents. Noteworthy changes include the catch-up recommendations for the inactivated polio virus and rotavirus vaccines as well as updates to the footnotes for the hepatitis B and meningococcal vaccines.
The knowledge-based activity on Pharmacy Today is provided by the American Pharmacists Association (APhA), and provides 2 CPE credits. There is no fee for APhA members. The learning objectives for the activity are as follows:
List the changes made to the 2018 immunization schedules recommended for children, adolescents, and adults.
Summarize the 2017–18 influenza season in terms of severity and vaccine effectiveness.
Differentiate the recombinant zoster vaccine (RZV) from zoster vaccine live (ZVL).
Describe the characteristics of and recommendations for the new hepatitis B vaccine (HepB-CpG).
Recognize individuals and populations that are at higher risk for hepatitis A and mumps infections.
Identify vaccine administration techniques that reduce a patient's risk for shoulder injury.
The activity begins with preassessment questions which will also be a part of the CPE assessment. Following the preassessment questions is a resource on influenza activity and prevention. That section is followed by case study questions on the material covered. At the end of the article are the CPE assessment questions with information on how to access the online quiz. You can find the CPE information below.
CPE information
To obtain the 2.0 contact hours (0.2 CEUs) of CPE credit for this activity, you must complete the online assessment with a passing grade of 70% or better, complete the evaluation, and CLAIM CREDIT at http://apha.us/CPE0918. You will have two opportunities to successfully complete the assessment, and the questions will be in randomized order.
The current policy of the APhA Education Department is not to release the correct answers to any of our CPE tests. This policy is intended to maintain the integrity of the CPE activity. Learners who successfully complete this activity by the expiration date can receive CPE credit. Please visit CPE Monitor for your statement of credit/transcript.
To claim credit
Go to http://apha.us/CPE0918.
Log in to your APhA account or register as a new user.
Select "Enroll Now" or "Add to Cart" (click "View Cart" and "Check Out").
Complete the assessment and evaluation.
Click "Claim Credit." You will need to provide your NABP e-profile ID number to obtain and print your statement of credit.
Assistance is available Monday through Friday from 8:30 am to 5:00 pm ET at APhA InfoCenter at 800-237-APhA (2742) or by e-mailing infocenter@aphanet.org.