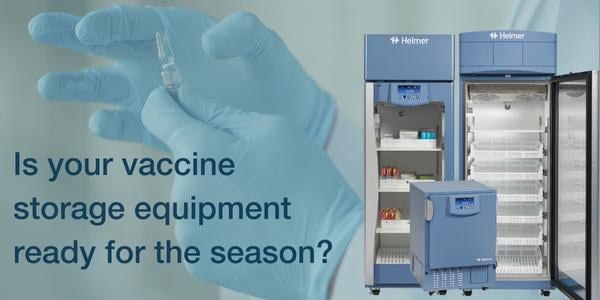 Last year's virus season was a respiratory mess. The continued impact of COVID-19 on top of early and elevated levels of seasonal influenza infection and RSV infection heavily impacted already stressed healthcare systems.
Seasonal flu specifically resulted in more than 290,000 hospitalizations and 19,000 deaths during the 2022-2023 season. Of those flu-attributed deaths, 154 were pediatric. This is the highest number of pediatric flu-attributed deaths since before the COVID-19 pandemic began.
As is the case with most respiratory illness, the very young and the very old tend to be the most susceptible to serious illness and death.
For the first time, there are approved vaccines for COVID-19, seasonal influenza, and RSV available. It is believed this trio of vaccinations provide the best defense against a repeat of the elevated rates of serious illness, hospitalizations and deaths attributed to respiratory illness.
Vaccination recommendations vary from person to person and depend on several underlying factors including age and medical history.
Everyone 6 and older should get one updated Pfizer-BioNTech or Moderna COVID-19 vaccine to be considered up-to-date.
People 65 and older or people who are moderately or severely immunocompromised may get additional doses of updated vaccines based on medical recommendations.
Children 6 months to 5 years may need multiple doses of COVID-19 vaccines to be considered up-to-date. This includes at least one dose of the updated vaccine based on how many doses they've previously received and their age.
Infants younger than 8 months entering their first RSV season should receive one dose of the approved RSV vaccine for their age group.
Children 8 months to 19 months who are at increased risk for severe RSV illness are recommended to receive one dose of the approved RSV vaccine for their age group.
Adults 60 and older should receive a single dose of the RSV vaccine at the discretion of their healthcare provider.
The FDA has also approved a vaccine recommended for women between weeks 32 and 36 of pregnancy.
Everyone 6 months and older should receive an influenza vaccine every season with few exceptions.
Other Blogs You Might Be Interested In...
All flu vaccines for the 2023-2024 season are quadrivalent vaccines designed to protect against the four most common flu viruses. There are different vaccine types and doses available based on patient needs.
Facilities should have some combination of versions of the standard-dose, cell-based, recombinant, high-dose, adjuvanted, and live-attenuated flu nasal vaccines available. Offering a wide variety of flu vaccines ensures the ability to vaccinate as many people as possible.
Historically, flu vaccines have provided a high level of disease prevention as well as reduced illness severity in those who are vaccinated who still get sick.
As with all vaccines, all current versions of the flu vaccine, including the live nasal spray vaccine, should be stored between 2-8°C to ensure they remain safe and effective for administration.
The CDC Vaccine Storage and Handling Toolkit provides best practices for vaccine storage and provides guidance on the performance and feature requirements of vaccine refrigerators.
The NSF/ANSI 456 Vaccine Storage Standard certifies vaccine storage equipment that can meet the rigorous demands of daily use in busy healthcare environments.
All vaccine refrigerators manufactured by Helmer Scientific meet CDC recommendations and are certified to the NSF/ANSI 456 Vaccine Storage Standard.