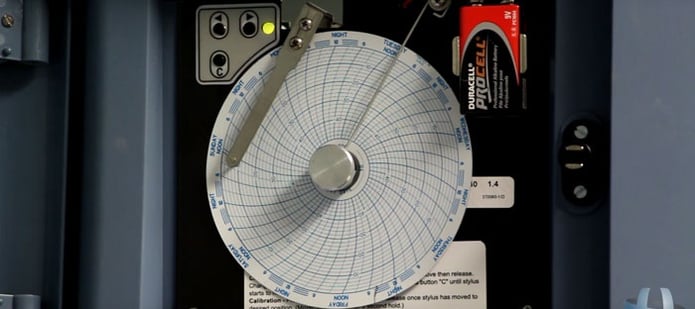 Regular maintenance of your Helmer product doesn't have to be difficult. Our How-To video series provides step-by-step instruction for several routine maintenance tasks. Follow along as one of our qualified service technicians guides you through these detailed procedures.
The seventh video in our How-To series outline the steps for changing the chart paper on your Helmer Temperature Chart Recorder.
Your Temperature Chart Recorder provides consistent temperature information on a weekly basis. After seven days of continuous recording, the chart paper must be changed.
Proper installation of chart paper is critical to ensuring accurate temperature readings. Precise alignment of the paper while fully tightening the center hub will keep the paper from slipping and prevent the appearance of time loss over the course of the week. Our eighth video in the How-To video series will take you step-by-step through the process for changing chart paper.
Watch the How-to Video: Changing Chart Paper
Additional information and instruction are available in your Temperature Chart Recorder Operation and Service Manual. The Helmer Technical Service team is available to help you. Contact us at service@helmerinc.com or 800-743-5637