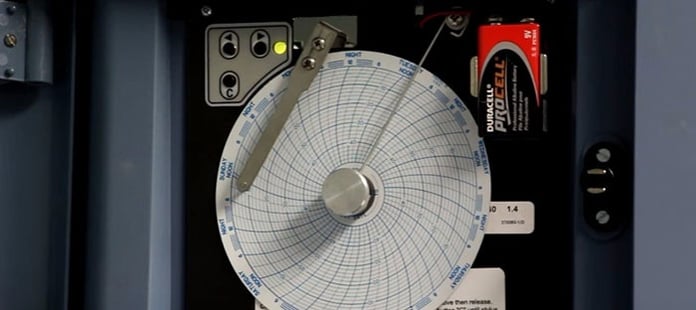 Quarterly calibration of your Temperature Chart Recorder is a simple way to ensure its accuracy. A NIST certified independent thermometer placed inside the unit next to the temperature probe will verify the instrument is recording correctly. If properly calibrated the temperature reading on the NIST thermometer will match the reading on the chart recorder and the unit display. If the reading does not match, calibration is required.
The second video in our How-To video series will guide you through the process for calibrating your Temperature Chart Recorder. Additional information and instruction are available in your Helmer product Operation Manual.
The Helmer Technical Service team is available to help you. Contact us at techservice@helmerinc.com or 800-743-5637.