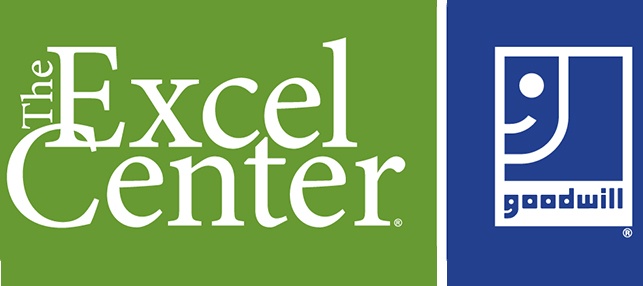 The Excel Center, opened in 2010, is a free public high-school for adults who want to earn a high school diploma. This exceptional program is operated by Goodwill Education Initiatives, Inc. through Goodwill of Central/Southern Indiana. There have been 2,803 graduates since 2010, each earning an Indiana Core 40 diploma. Over 97% of graduates earn college credits or receive Industry-recognized certifications.
The Excel Center offers a unique second-chance opportunity to complete or further education. Students have "coaches" who help address challenges faced by adult students such as transportation, child care, health, and family situations. Free child care is provided on-site for young children of students, and classes can be scheduled to fit around the student's schedule.
As part of the program, Goodwill has developed a work-based learning opportunity. Employee Partners work with Goodwill and the Excel Center to offer internships for hands-on training. The Employee Partner receives added labor at a minimal cost and the ability to "preview" a hire before actually making a hiring decision. This helps build a greater talent pool of skilled workers. The intern receives valuable hand-on training that helps develop their skill set.
Helmer Scientific participates as an Employee Partner with Goodwill and the Excel Center and is investing in the growth of skilled labor within the community through paid internships. This program has helped develop the talent pool within the company, bringing motivated individuals who are eager to learn. Interns are eligible for hire once the internship is complete.
Read the success stories of two Excel Center graduates who recently participated in internships at Helmer Scientific.