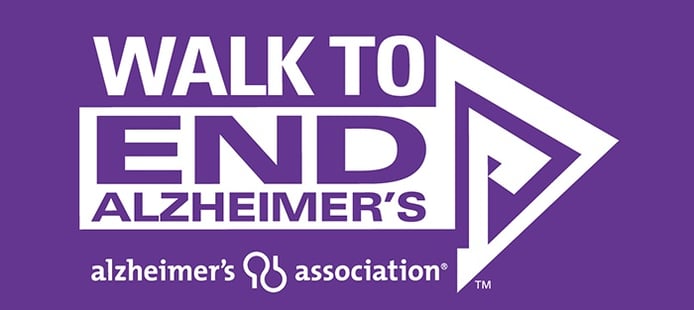 The Walk for Alzheimer's is held annually by the Alzheimer's Association in 600 communities nationwide. It is the world's largest event to raise awareness and funds for Alzheimer's care, support and research. Participants of all ages and abilities are encouraged to participate in this inspiring event.
Alzheimer's is a disease that attacks the brain and is the most common form of dementia. It causes problems with memory, thinking, and behavior. Symptoms develop slowly and get worse over time. Alzheimer's is not a normal part of aging, although most affected are over age 65. The 2017 Facts and Figures Report from the Alzheimer's Association states that 5.5 million Americans are currently living with Alzheimer's, and 200,000 are less than 65.
Alzheimer's is a progressive disease, starting with mild memory loss and leading to an inability to respond to the environment. It is the 6th leading cause of death in the US. There is currently no cure, but worldwide research continues to find better ways to accurately treat, delay onset and prevent development. The Walk to End Alzheimer's is an important part of funding for this research.
Helmer Scientific will be walking with the DREAM Alive team via Circle Financial Planning on September 30. DREAM Alive develops at-risk youth to help them become civic-minded leaders within their community. This mentoring organization, conceived by Tarik Glenn, former Indianapolis Colt, exists to equip urban youth with the tools they need to succeed. DREAM Alive partners with schools, communities and corporations to provide scholars with 3 Key Opportunities: mentoring relationships, character development and experiential learning. Helmer is product to support DREAM Alive throughout the years.
To find out how you can join a Walk to End Alzheimer's in your community, click here: