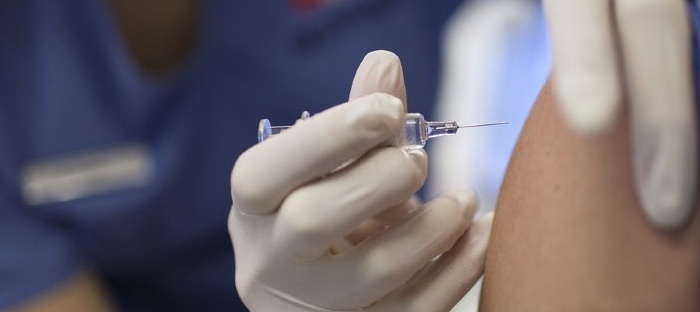 ---
The Center for Disease Control (CDC) released a new version of the vaccine storage and handling toolkit this January. You can access it through the link at the end of this post. The new toolkit is full of resources to help you better manage your practice's vaccine program. The 2018 vaccine toolkit also mentions the ACIP General Best Practice Guidelines for Immunization which you can view here. Let's get to the awesome resources available in the toolkit.
Comprehensive SOP Worksheet
The updated 2018 CDC vaccine storage and handling toolkit provides a comprehensive SOP worksheet. The CDC encourages vaccine providers to complete the worksheet and keep it easily accessible near the vaccine storage unit. This worksheet can keep you on track, prepared, and organized.
The checklist portion covers general information, routine storage and handling, and emergency vaccine storage, handling, and transport. The worksheet then provides an area to document your primary and alternate vaccine coordinator with their contact information as well as an area of who to contact in case of emergencies. There is also a great chart to gather and record important contact details such as your local health department immunization program contact, state program contact, vaccine manufacturer numbers, refrigerator repair company, and so on. There is an area to list emergency storage sites and even a chart for recording your transportation supplies.
Another important chart in the worksheet is for your vaccine storage unit specifications. Here you can record the type of refrigerator, brand, model number, and serial number. These are important details for keeping your unit in service and your vaccines stored under appropriate conditions.
Vaccine Manufacturer/Distributor Contact List
Unfortunately, sometimes excursions happen and in this scenario, you do not want to be scrambling to find the contact details for your vaccine manufactures and distributors. The 2018 toolkit includes a chart which outlines the manufacturers/distributors and their corresponding products with the appropriate telephone number and email address (if available).
Fahrenheit to Celsius and Celsius to Fahrenheit Converter
The conversion from Fahrenheit to Celsius and Celsius to Fahrenheit can be confusing for nurses who are constantly seeing both. This chart is a great resource to post near the vaccine storage unit. However, best practice would be keeping your refrigerators and other temperature monitoring devices using the same unit of measure to avoid confusion altogether.
Sample Stock Record
The stock record is a printable sheet which can be used monthly to record and document inventory from new vaccine/diluent shipments and track weekly accounts of doses used. It is a great resource for keeping track of inventory and ensuring the physical count balance matches up with the record. At the end of the month, if there is a discrepancy the cause should be noted. Start a new stock record every month, listing at the top the previous month's balance as the new month's starting balance.
Tally Sheet for Doses Administered
The tally sheet for doses administered is a tool to be printed and placed near the vaccine refrigerators and freezers. Some state or local health department immunization programs have developed their own tally sheets for immunization providers. You can contact program staff for more information. If tally sheets are not available from your state or local health department immunization program or an immunization information system (IIS), the toolkit tally sheet may be used. It provides columns to track where the vaccine is stored (refrigerator/freezer), name of vaccine, a place to tally doses administered, wasted, expired, unusable, and transferable
Printable Labels
The toolkit is jam packed with helpful, printable labels such as "do not adjust refrigerator temperature," and "Warning, do not stop circuit breaker, expensive vaccine in storage." These are only a couple examples of a very extensive list.
Want the tools? View the 2018 CDC Vaccine Storage and Handling Toolkit.