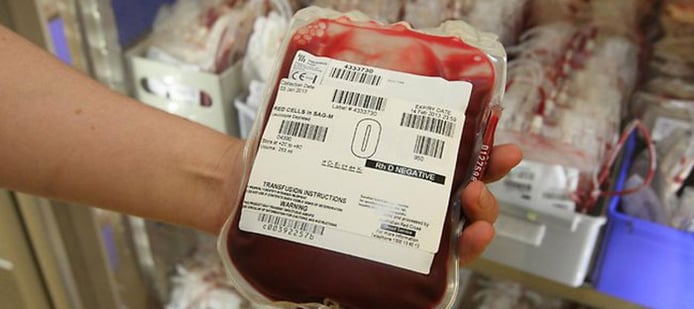 Maintaining appropriate temperature control of blood products is a critical priority for transfusion medicine clinicians. Great care is taken to ensure therapies are maintained at recommended temperatures through the use of specialized blood bank refrigerators designed to maintain tight temperature control; these units also can track and monitor temperature over time. Managing blood products that need to be returned to the blood bank after issue can be a challenge; blood banks need to balance potential waste of precious therapies, while always ensuring the highest levels of patient safety and compliance.
The "30 Minute Rule" was developed as a guideline to make decisions related to w
hich blood therapies could be taken back by the blood bank. A variety of studies have evaluated the "30 Minute Rule" with varying results related to impact on Red Blood Cell quality and bacterial growth. In addition some studies have investigated how well the "30 MInute Rule" leads to maintanence of recommended temperatures (1

˚
- 10

˚
C) during transport. Recently a summary of a small pilot published in MedicalLab Management challenged the "30 Minute Rule" by tracking temperatures when blood was returned less than 30 minutes from time of issue. The initial summary showed that some blood did exceed allowable temperatures prior to the 30 minute limit; initial results indicated
that temperature tracking upon return led to 13% more wasted units, but with fewer transfusion reactions reported. Using temperature-sensitive indicators or a validated thermometer were two suggested ways to test temperature prior to accepting blood products returned from departments.
Another strategy used by some facilities to reduce waste due to over-ordering or inadequate storage conditions during transport is to allow remote storage of blood at the point-of-use. New tehnology is available to help blood banks extend the quality of the blood bank program after product leaves the hospital blood bank. Haemonetics BloodTrack software, with specialized blood bank refrigerators manufactured by Helmer Scientific, can control access to and track temperatures of blood products closer to the point-of-use. By enabling remote storage of blood products BloodTrack is designed to improve staff efficiency and help reduce risks of waste due to storage/transport conditions outside the blood bank.