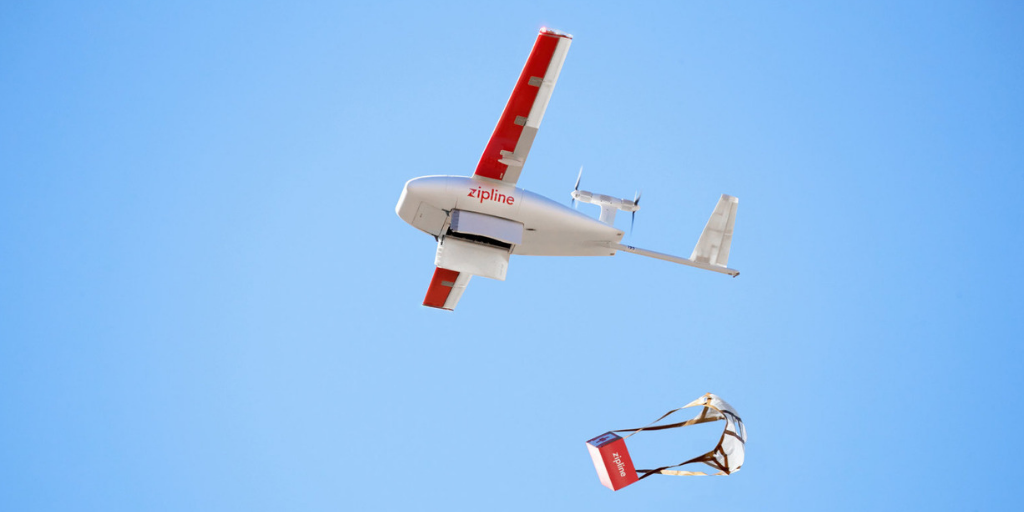 Zipline, a U.S. robotics firm based in the Silicon Valley, broke new ground by implementing drone delivery service for blood products in Rwanda. Now having launched in Ghana, their innovative model is addressing the logistical challenges of quickly transporting life-saving products where they are needed. The new Omenako center in the Eastern Region of Ghana is a hub for the drone delivery network, serving hospitals and other healthcare facilities.
According to Fast Company, Zipline runs the world's largest drone delivery service. The Omenako center is the first of four hubs that will deliver to 2,000 health centers in Ghana, serving 12 million people by providing blood products, medications, and vaccines to remote locations within a short time frame, when and where they are needed.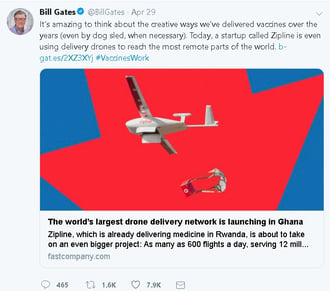 The Ghana Web website shared that business magnate and philanthropist Bill Gates commended Ghana and Zipline for implementing the innovative concept. He tweeted: "It's amazing to think about the creative ways we've delivered vaccines over the years (even by dog sled, when necessary). Today, a startup called Zipline is even using delivery drones to reach the most remote parts of the world."
Helmer Scientific was selected as a partner to help manage the storage and processing of blood products in Zipline's drone distribution hubs. Helmer blood bank refrigerators, freezers, platelet storage systems, and plasma thawers are being used to ensure the safe storage and handling of products at the front-end of the Zipline delivery service.
If you would like more information on the high-quality, reliable storage and processing products from Helmer that are being used to manage the Zipline cold chain, please visit our website. Watch the video to learn more about Zipline drone delivery in Ghana and to see the essential role Helmer products play in their distribution centers.
References:
https://www.fastcompany.com/90338786/the-worlds-largest-drone-delivery-network-is-launching-in-ghana
https://www.ghanaweb.com/GhanaHomePage/NewsArchive/Bill-Gates-lauds-Ghana-s-medical-drone-delivery-project-742851
Other Blogs You Might Be Interested In…