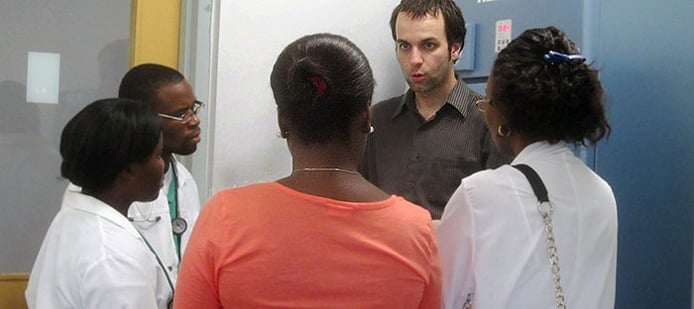 In 2017, Helmer Scientific donated life-saving cold-chain and blood bank equipment to multiple countries as part of its generosity program, Chill the World. This equipment will help make safe blood accessible in low resource countries and will permit these medical facilities to extend medical coverage and procedures.
The equipment was received by Helmer's partner, Global Healing, and delivered to blood banks and hospitals in Haiti, Vietnam, and Georgia.
Helmer Scientific previously partnered with Partners in Health and donated the equipment for the blood bank at Hopital Universitaire de Mirebalais after the earth quake. An on-site blood transfusion service has now been established to support the hospital. The blood bank is now able to support critical services and provide the blood products needed to save patients' lives. Additional Helmer equipment continues to support this initiative as well as others.
Said John Donnelly, President of Global Healing, "The equipment Helmer has donated will enable tens of thousands of lifesaving medical procedures each year. Helmer's leadership in the effort to make safe blood accessible in low resource countries is a great example for other companies in the sector."
Visit Global Healing for more information on how you can help improve access to high quality healthcare in developing countries.