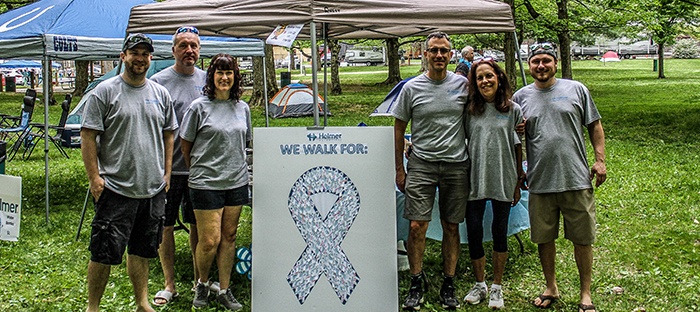 The Helmer Scientific Relay for Life team took to the park to walk for life. Headed by Helmer team members Joey DeWitt, Paul Copeland, and Jed Norton, the team organized multiple activities and fund-raisers leading up to the event to generate excitement and awareness for the entire company. Activities included a Cinco de Mayo lunch, pie contest, bake sale, and corn hole tournament. In addition, Helmer staffed a concession stand at the Relay for Life event at Noblesville's Forest Park.
Relay for Life is the signature fundraiser for the American Cancer Society. Relay is staffed and coordinated by volunteers who give of their time and effort because they believe it's time to take action against cancer.
The American Cancer Society is made up of 3.5 million survivors, patients, advocates, volunteers, caregivers, and researchers all doing everything within their power to save lives. According to the American Cancer Society Facts & Figures annual report, there will be an estimated 1.7M new cancer cases diagnosed and 609,000 cancer deaths in the United States in 2018.
The infographic below illustrates the number of cancer cases by state.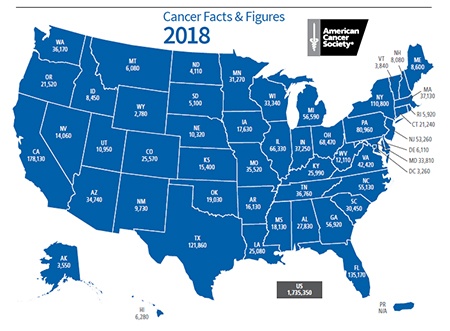 Cancer has impacted many Helmer team members and their families. Having the ability to contribute to the fight against this disease is especially meaningful. The Helmer team surpassed their goal for 2018, raising over $6000 that will be donated to the American Cancer Society.
View the complete American Cancer Society Facts and Figures Annual Report.