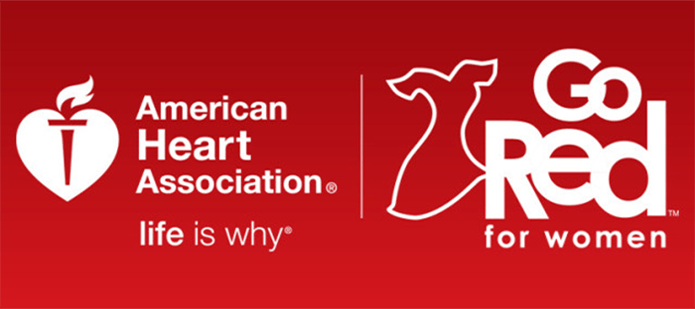 So many of us are affected by family and friends that suffer from cardiovascular diseases such as heart attacks and strokes. With 2,200 Americans dying of cardiovascular disease every day, numerous lives are impacted. Heart disease is the leading cause of death for women as well as men. In fact, cardiovascular diseases and stroke cause 1 out of 3 women's deaths each year.
Go Red for Women is the American Heart Association's movement for driving awareness that cardiovascular disease does not only impact men's health – in fact, a woman dies of heart disease about every 80 seconds. When we envision a heart attack we often picture a man clutching his chest and collapsing. For women, however, the symptoms may be subtle and may not include chest pain. (Signs to look out for are pain or discomfort in one or both arms, the back, neck, jaw or stomach, shortness of breath with or without chest discomfort, and other signs such as breaking out in a cold sweat, nausea or lightheadedness.)
There is, however, good news – 80 percent of cardiac events can be prevented with education and lifestyle changes. Go Red for Women advocates for faster action and more research for women's cardiovascular health. The American Heart Association has spent more than $3.3 billion on research, increasing their knowledge and understanding about heart disease and stroke – which makes the AHA the largest funder of heart disease research, second only to the U.S. government. Their goal is to improve the cardiovascular health of all Americans by 20 percent while reducing deaths from cardiovascular diseases and stroke by 20 percent by 2020.
Go Red for Women encourages everyone to Come Together on National Wear Red Day® to show their support for awareness of heart disease. National Wear Red Day is coming up on Friday, February 2nd, 2018.