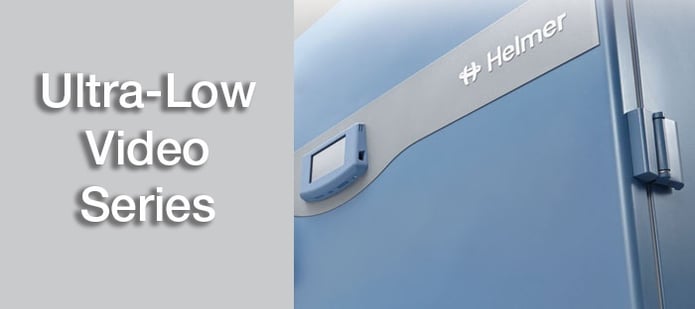 Laboratories rely on ultra-low temperature storage to protect sensitive (and in some cases, irreplaceable) samples from being exposed to unacceptable temperatures. When evaluating various ultra-low freezers, it is important to know what to look for. There are critical design elements that should be taken into consideration.
A series of videos has been created to illustrate the design and features of i.Series® Ultra-Low freezers from Helmer Scientific. Reliability and performance were our ultimate design goals. Each video in the series highlights how those goals were achieved.
Design Matters
When developing the i.Series® Ultra-Low Freezers, Helmer Scientific recognized the importance of keeping heat out. The Heat Barrier System™ was developed to provide multiple levels of heat containment.
Cooling Matters
One of the most important concepts in developing a reliable ultra-low freezer is optimizing the refrigeration system. By providing maximum heat exchange and developing an exclusive approach to oil management, Helmer has designed a system that protects the compressor, maximizing reliable performance.
Intelligence Matters
It's just as important to know what's happening inside your ultra-low freezer. The smart features of the i.C3® Information Center, an integrated control and monitoring system, provide temperature data and diagnostic information which enables users to monitor the performance of the freezer at a glance.
Service Matters
Helmer is committed to providing world-class service along with the highest quality products, ensuring that your equipment will operate at its ultimate performance and capacity.
How It's Made Matters - Heat containment, optimized refrigeration, intelligence, reliability and service are essential factors in the design of an Ultra-Low freezer.