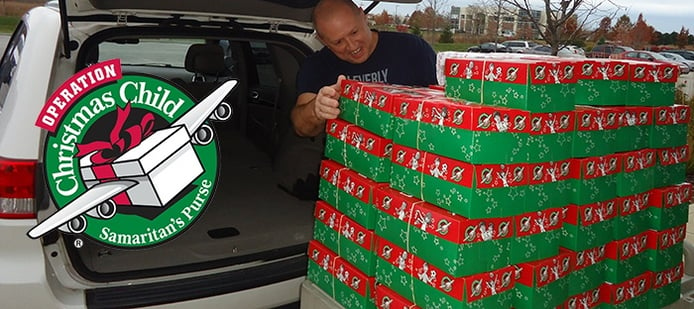 Operation Christmas Child is an annual event that provides a "Shoebox" gift to children in need throughout the world. Each child receives a shoebox that is packed with treasures from toys and books to toiletries, school supplies and clothes. Samaritan's Purse has delivered Operation Christmas Child gift-filled shoeboxes to over 126 million children since 1993.
Helmer Scientific has participated in the Operation Christmas Child project for over 10 years. Team members filled 117 shoeboxes this year, surpassing the goal of 100 boxes. Collection boxes and pre-printed shoeboxes were made available to anyone wishing to participate. In addition, a packing party was held to prepare all the boxes for delivery to the collection site, and numerous team members delivered the gifts. "These gifts become treasures, giving children hope that someone cares for them," stated Billie Miller, Operation Christmas Child Service Leader.
If you are looking for a project that directly provides hope and promise to children who have been affected by war, poverty, natural disaster, famine, or disease, visit Operation Christmas Child.