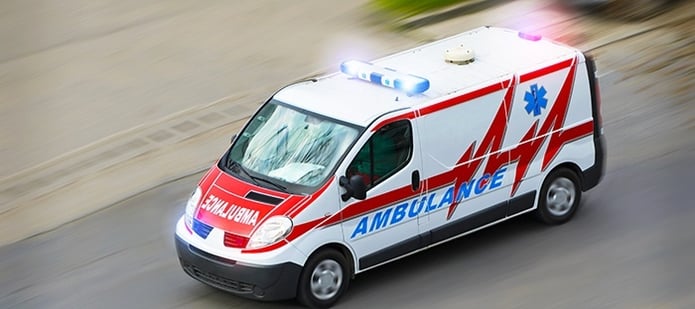 In traumatic injury situations, early intervention is critical. It is possible for an injured person who is bleeding to die within 5 minutes. Over time, more than half of EMS helicopters in the United States have started to carry blood products for transfusion during transport.1 However, carrying blood products has not been a standard practice for emergency medical services on the ground.
Several years ago, a ground EMS located in Harris County north of Houston, Texas, decided they could intervene in trauma situations more effectively if they could transfuse blood products. Their story is told in an EMS World article entitled "Blood on the Ground." The Cypress Creek EMS started carrying packed red blood cells and plasma that could be used to treat patients bleeding due to medical reasons or trauma. This practice was also adopted by the Emergency Services District 48 Fire Department, also located in Harris County, Texas. The success of emergency medical helicopters in treating patients prior to arrival at the hospital had inspired their leadership to ask, "Why can't we do that on the ground?"
To make this possible, they developed new protocols and invested in specialized equipment, including clinical-grade coolers, portable blood warmers, and two i.Series® blood bank refrigerators from Helmer Scientific. They started carrying universal-donor plasma and packed red blood cells in August 2016. The Cypress Creek EMS performed its first transfusion in the field just nine hours after the new program was implemented.
A trauma surgeon from Memorial Hermann Health System estimates that 35% of trauma deaths could be prevented with earlier intervention. For example, there had been approximately 1,600 trauma deaths in the Houston area each year. If 35% can be successfully treated with early intervention the result is 560 lives saved.
At Helmer Scientific, we are always pleased to hear about developments that positively impact the lives of patients. We have offered high quality blood storage equipment for 40 years and are thrilled to hear about new advances that improve the availability of this precious, life-giving resource. We are here to support your efforts to properly store and monitor your blood products.
Read more about emergency medical services on the ground carrying and transfusing blood products.