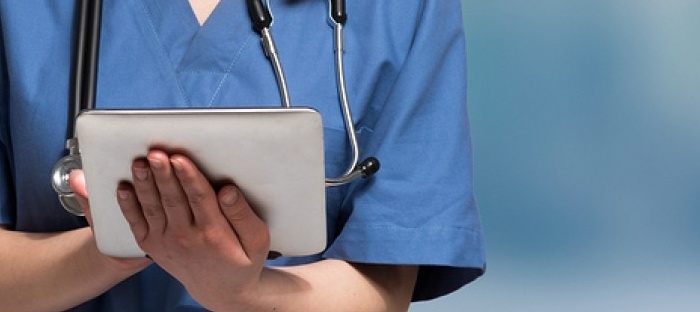 ---
In 2012 The U.S. Department of Health & Human Services measured vaccine temperatures at various locations across the country to assess storage conditions. During a 2 week period, they found that 76% of the 45 selected providers had vaccines exposed to inappropriate temperatures for at least 5 cumulative hours. The Department of Health & Human Services urged the CDC to take action and the first CDC Vaccine storage and handling toolkit was created.
This month, the Center for Disease Control (CDC) released the 2018 Vaccine Storage and Handling Toolkit. It goes into great depth regarding vaccine storage and temperature monitoring equipment.
Vaccine Refrigerators & Freezers
Storage Units (Refrigerators and Freezers) typically used for vaccine storage are available in different grades (household and purpose-built) and types (stand-alone and combination refrigerator/freezer). In addition to traditional refrigeration units, there are also purpose-built units and auto-dispensing units without doors. Check with your state or local immunization program for additional recommendations and/or requirements. Purpose-built units are sometimes referred to as "pharmaceutical grade" and are designed specifically for storage of biologics. These units often have:
Microprocessor-based temperature control with a digital temperature sensor (thermocouple, resistance temperature detector [RTD], or thermistor)
Fan-forced air circulation with powerful fans or multiple cool air vents inside the unit that promote uniform temperature and fast temperature recovery
CDC makes the following recommendations for vaccine storage units:
Use purpose-built units designed to either refrigerate or freeze (can be compact, under-the counter-style or large units).
If a purpose-built unit is not available, use a stand-alone household unit.
If you must use a household-grade, combination refrigerator/freezer unit, only use the refrigerator compartment for storing vaccines. These units have cold spots and temperature fluctuations, and air circulating from the freezer could expose refrigerated vaccines to freezing temperatures. Use a separate standalone freezer to store frozen vaccines.
Do not store any vaccine in a dormitory style or bar-style combined refrigerator/ freezer unit under any circumstances. These units have a single exterior door and an evaporator plate/cooling coil, usually located in an icemaker/freezer compartment. These units have been shown to pose a significant risk of freezing vaccines, even when used for temporary storage. (Note: not all small storage units are dormitory- or bar-style units. Compact, purpose-built units for biologics can be used to store vaccines.)
Make sure the storage unit has enough space to store the largest inventory you might have at the busiest point in the year (e.g., flu season) without crowding.
Use safeguards to ensure the doors of the unit remain closed (for example, self-closing door hinges, door alarms, door locks, etc.).
One of the notable differences between the previous and current toolkit, is the availability of resources included in the toolkit. The 2018 version also explains in details what to do in emergency situations. To download the full 2018 Vaccine Storage and Handling Toolkit, follow the link below.