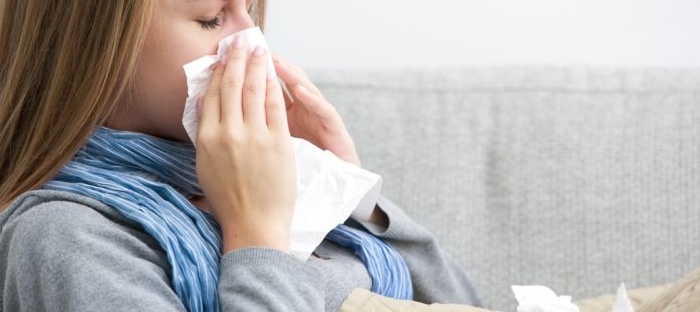 ---
Caused by viruses, flu is a contagious respiratory illness with mild to severe symptoms that can sometimes lead to death. The influenza season began in October and activity is now widespread in 48 states and Puerto Rico. This year's flu season is rivaling one of the worst seasons in recent years. CDC warns that we still have a long way to go until the end of the season.
Data showed 17,024 new lab confirmed cases during the week of January 27, brining the number of lab identified cases to 126,117 for the season. "Our latest tracking data indicates that flu activity is still high and widespread across most of the nation and increasing overall," said Dr. Anne Schuchat, the acting CDC director (CNN). " So far this year, the cumulative rate of hospitalizations is the highest since we've been tracking in this way, which goes back to 2010.
The 2014-15 flu season was considered "moderately severe" by the CDC and has been used as a comparison to the current season. The hospitalization rate for the fourth week of 2018 is about 51 people per 100,000, higher than in the fourth week of the 2014-15 season, which recorded about 43 people hospitalized per 100,000 (CNN).
The CDC has tracked pediatric flu related deaths since 2014, with the highest number of deaths, 358, in 2009 during the pandemic. There have been 53 pediatric flu related deaths this season. About half of the hospitalized children had no underlying conditions, and were otherwise healthy.
Getting an annual flu vaccine is the first and best way to protect yourself and your family from the flu. Flu vaccination can reduce flu illnesses, doctors' visits, and missed work and school due to flu, as well as prevent flu-related hospitalizations. In 2017, a study in Pediatrics was the first of its kind to show that flu vaccination also significantly reduced a child's risk of dying from influenza (CDC).
The more people who get vaccinated, the more people will be protected from flu, including older people, very young children, pregnant women, and people with certain long-term health conditions who are more vulnerable to serious flu complications It's not too late to be vaccinated. CDC warns that the peak of the season is still ahead of us.
If you are storing vaccines, it is essential that you follow the 2018 CDC Vaccine Storage and Handling Toolkit. Proper storage and handling ensures that potent vaccines are being administered to help battle this widespread flu. You can download the latest toolkit at the link below.