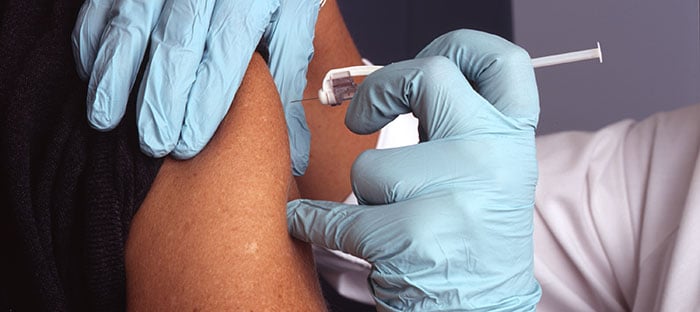 The Advisory Committee on Immunization Practices (ACIP) includes 15 medical and public health experts who develop recommendations for the use of vaccines in the United States. The recommendations stand as public health guidelines for the safe and effective use of vaccines and related biological products.
The Secretary of the U.S. Department of Health and Human Services (DHHS) selects these members following an application and nomination process. Fourteen of the members have expertise in vaccinology, immunology, pediatrics, internal medicine, nursing, family medicine, virology, public health, infectious diseases, and/or preventive medicine; one member is a consumer representative who provides perspectives on the social and community aspects of vaccination (CDC).
CDC's Advisory Committee on Immunization Practices (ACIP) met in Atlanta on June 20–21 to review a variety of immunization topics, including influenza, HPV, and more. These recommendations become official once accepted and published by the CDC. Stephan L. Foster, PharmD, FAPhA, APhA liaison to ACIP; professor (Ret.), College of Pharmacy, University of Tennessee Health Science Center; CAPT (Ret.), U.S. Public Health Service, recapped the meeting on APhA. All information in this post is derived from his summary.
Influenza
ACIP voted to approve updating the 2018–19 recommendations to state that LAIV (live attenuated influenza vaccine) language is now an option, and that Fluarix Quadrivalent (GlaxoSmithKline) is now licensed for children older than 6 months, along with FluLaval (GlaxoSmithKline) and Fluzone (Sanofi Pasteur). The updated recommendations were proposed by the ACIP working group.
The 2017–18 influenza season was ranked as a high-severity season for all age groups. Although the season was ranked as a high-severity season, vaccinations proved to reduce the number of outpatient visits and hospitalizations related to influenza. ACIP discussed ways to create more optimal vaccines to combat the virus.
Vaccine effectiveness was previously reported to differ between egg-cultured vaccines and cell-cultured vaccines. A large observational study was performed in patients older than 65 years to assess hospitalizations and office visits from August 2017 to April 2018—over only one influenza season. The cell-based vaccines and high-dose vaccines performed slightly better than traditional egg-based vaccines in reducing hospitalizations and office visits for influenza among patients older than 65 years. These data are limited because they looked at only one season, so effects across multiple seasons are currently unknown.
ACIP also reviewed the safety of influenza vaccines. The Vaccine Adverse Event Reporting System (VAERS) safety surveillances over this past season showed no new safety concerns for all influenza vaccines.
HPV
Merck submitted an application to the FDA for the expansion of 9-valent human papilloma virus (9vHPV) (Gardasil) vaccine for males and females ages 45 years and younger. The vaccine is currently available in the United States for males and females ages 9-26 years old. HPV vaccines have been approved in other countries for older patients. There are still many unknowns when it comes to HPV disease factors and immunity.
Pneumococcal
ACIP must decide if the use of PCV13 in adults aged 65 years and older should be continued. While efficacy of PCV13 against invasive pneumococcal disease (IPD) and pneumonia was proven in the CAPITA trial, the vaccine's effectiveness when used alone or with PPSV23 is not known. Various studies and research were discussed to support continuation. A Pfizer-sponsored study showed a higher incidence of community acquired pneumonia in unvaccinated adults. In addition, the study suggested that there is a direct effect of vaccinating older adults. Future presentations will include continued updates about PCV13 impact on all-cause pneumonia, cost-effectiveness of changing the PCV13 policy, and public health impact.
Mumps
Mumps outbreaks continue to occur although there has been a decrease in the number of cases reported. ACIP created guidance for making the decision to recommend an additional dose in fully immunized patients during outbreaks. The document outlines who is determined to be at risk based on contacts with a mumps patients and the risks for transmission based on intensity and frequency of exposure.
Herpes Zoster
The recombinant zoster vaccine (RZV) (Shingrix—GlaxoSmithKline) continues to be monitored for safety relating to side effects as well as administration errors. CDC has developed administration fact sheets for providers, but is continuing to explore opportunities to increase safety, effectiveness, and implementation.
For information and guidance on the proper storage and handling of vaccines, download our Ultimate Guide to Vaccine Storage.