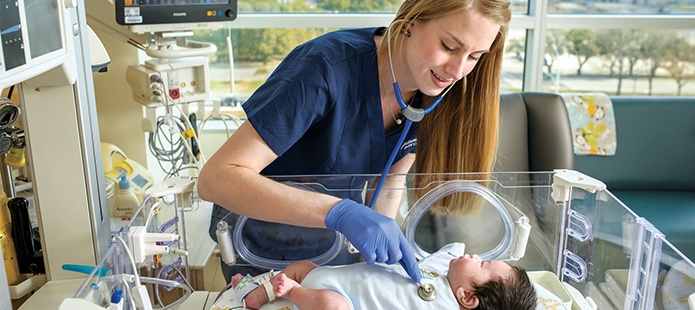 ---
One of the leading errors when it comes to breast milk involves administering the wrong mother's milk. Emphasis on the health benefits of breast milk for infants has led to a rise in the amount of milk stored in hospitals across the country. Breast milk errors in the neonatal intensive care unit (NICU) are on the rise. Breast milk errors shouldn't be taken lightly.
Breast milk is a bodily fluid meaning it can transmit infectious disease. If the wrong mother's milk is administered to the baby, infectious disease testing for the donor mom, the recipient baby, and the recipient mom is often required to ensure no transfer of disease.
A study out of Nationwide Children's Hospital in Columbus, Ohio, recently published in Pediatrics, shows how the hospital reworked its process for administering breast milk in the NICU and the results of that change.
Nationwide's NICU is one of the largest of the nation, totaling 114 neonatal beds. According to the study, 60 percent of the hospital's infants are on human milk at any given time, opening the hospital up to the possibility of error.
In 2008, the hospital started a quality improvement journey to lower the rate of breast milk errors in its NICUs. Before the interventions, Nationwide saw:
84 expired milk errors per 1,000 bottles
4.8 preparation errors per 1,000 bottles
8.3 wrong milk to wrong baby errors per 1,000 bottles
The quality improvement initiative focused on many things, but installing bedside barcode scanners, hiring dedicated milk technicians, and using better labeling and storage techniques significantly improved outcomes.
After implementing these three interventions, the breast milk error rates fell substantially. Specifically, error rates were as follows after the quality improvement initiative:
8.9 expired milk errors per 1,000 bottles
2.2 preparation errors per 1,000 bottles
2.0 wrong milk to wrong baby errors per 1,000 bottles
Medical-grade refrigerators play an important role in labeling and proper storage. The Helmer MLR102 provides many benefits making it a great choice for the NICU.
Forced-air refrigeration for a stable storage environment
Quick recovery after door openings, which are common with newborn feedings
Near silent operation ensures the most critical patients have a quiet, peaceful environment
Minimal heat output does not affect room temperature, keeping infants comfortable
To learn more about the benefits of storing breast milk in a medical-grade refrigerator view our brochure by following the link below.
Punke, Heather. "3 Interventions to Prevent Breast Milk Errors in the NICU." Becker's Hospital Review, www.beckershospitalreview.com/quality/3-interventions-to-prevent-breast-milk-errors-in-the-nicu.html.