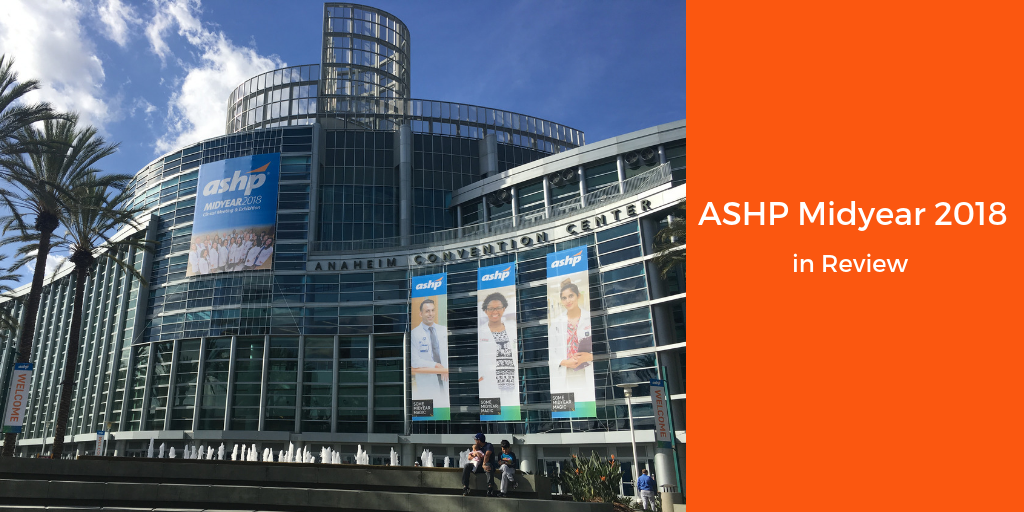 ASHP Midyear 2018 was one for the books! 500 leading experts from across the country and around the globe spoke on issues relevant to contemporary pharmacy practice. Pharmacists had hundreds of interactive educational opportunities that were developed to maintain and enhance their knowledge, skills, and abilities. Moreover, the exhibit hall was packed with cutting edge technology to help drive the pharmacy industry forward by enhancing patient care and safety. Helmer Scientific shared exciting additions to the pharmaceutical cold storage portfolio including an interlocking pass-thru refrigerator, new cooling technology being introduced in 2019, and integrated point of use medication storage.
Interlocking Pass-through Refrigerator to Assist in USP <797> Compliance
The first of it's kind on the market, the Helmer Scientific interlocking pass-thru refrigerator assists pharmacies in meeting USP <797> compliance. Traditionally, interlocking capability was only available in small pass through cabinets making it difficult for pharmacies to transfer large batches of product outside of the clean room. The Helmer pass through refrigerator with interlock decreases contamination by eliminating cart and technician traffic in and out of the cleanroom by using iLock technology.
Point of Use Refrigerated Medication Storage
While automated medication dispensing has been an industry norm for decades, there has been a technology gap for the secure, automated dispensing of medications that require refrigeration. Through this exclusive collaboration, BD and Helmer have co-developed a refrigeration and temperature monitoring solution with secure, single line-item access that integrates directly with the BD Pyxis™ MedStation™ ES system, expanding BD's enterprise-wide medication management solutions to include temperature-controlled medications.
The new BD Pyxis™ ES refrigerator with Helmer Access Technology features locked bins for secure individual storage of refrigerated medications with temperature monitoring capabilities. Notifications from the BD Pyxis ES refrigerator will be visible through BD HealthSight™ viewer, the near-real time pharmacy operations dashboard that summarizes and prioritizes key notifications from BD medication management technologies. The new medical-grade refrigerator provides clinicians with secured access to refrigerated medications using the same patient-centered workflow currently available for medications stored at ambient temperatures through the BD Pyxis MedStation ES system, helping to improve medication safety. BD will begin taking orders for the new BD Pyxis ES refrigerator later this year with general availability and implementations expected in early 2019.
GX Solutions From Helmer Scientific - The First Professional Medical-grade Refrigerators
What is a professional medical-grade refrigerator? Professional medical-grade refrigerators are designed with the unique needs of the healthcare environment in mind. Only professional medical-grade refrigerators deliver optimized control in three important areas, temperature management (uniformity, recovery, and stability), noise management, and energy management.The New GX solutions are powered by OptiCool™. The new cooling system pairs a variable capacity compressor (VCC) and natural hydrocarbon (HC) refrigerants to deliver a great user experience.
We look forward to serving the pharmacy in new and innovative ways in 2019. If you would like to speak to a Helmer Representative about any of the solutions above. Please contact us at the link below.