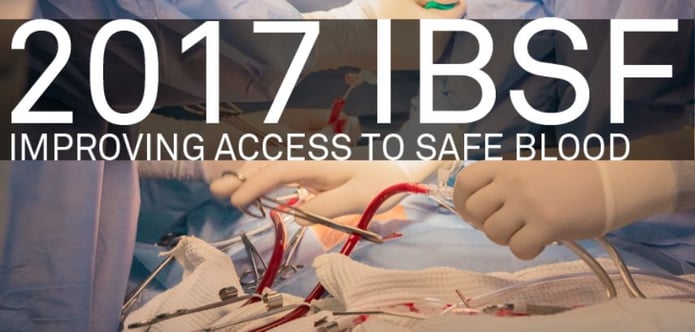 The International Blood Safety Forum brings together individuals from across the globe representing blood center, government, not-for-profit, academic institutions, and industry to improve access to safe blood therapies in the developing world. The goal of this bi-annual forum is to encourage dialog within the international community already engaged in international blood safety efforts with the goal of fostering greater awareness and support for their work.
Helmer Scientific was proud to once again be a corporate sponsor for the 2017 International Blood Safety Forum which was held on March 24th in Washington, DC. Global Healing, a leading international medical non-profit, and American Blood Centers co-hosted the forum in conjunction with ABC's annual meeting. The 2017 Forum focused on the value of safe and affordable blood in developing countries, including the associated impact on maternal and child mortality.
Clearly, much progress has been made to reform the blood supply within low and middle income countries but much more work needs to be done. Global Healing and other organizations play an important role in unifying and collecting the international community's voice so blood safety remains an area of investment and a clear priority. Helmer's involvement in these initiatives speaks to the core values of our company and we are proud to support these efforts.
For more information about the forum and Global Healing, please see www.gloalhealing.org.