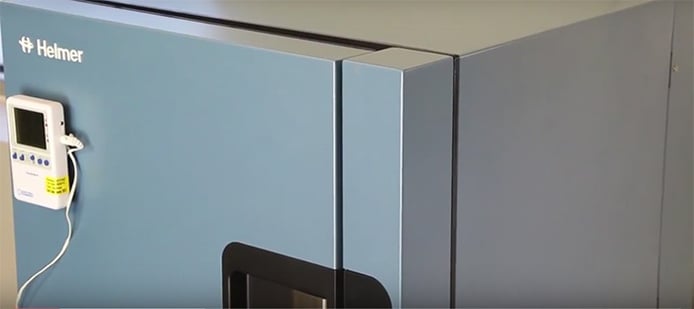 Regular maintenance of your Helmer product doesn't have to be difficult. Our How-To video series provides step-by-step instruction for several routine maintenance tasks. Follow along as one of our qualified service technicians guides you through these detailed procedures.
The seventh video in the Helmer How-To video series explains how to properly install a third party probe in the MLR102 countertop refrigerator.
A third party probe installed in your Helmer countertop refrigerator provides additional temperature monitoring capabilities. Accurate temperature readings are critical for stored product; therefore, routing a third party probe must be done correctly to prevent air from leaking into the chamber and causing humidity and temperature issues.
Additional information can be found in your product Operation and Service Manual.
The Helmer Technical Service team is available to help you. Contact us at service@helmerinc.com or 800-743-5637.
Watch the How-to Video: Routing an External Temperature Probe in Countertop Refrigerator