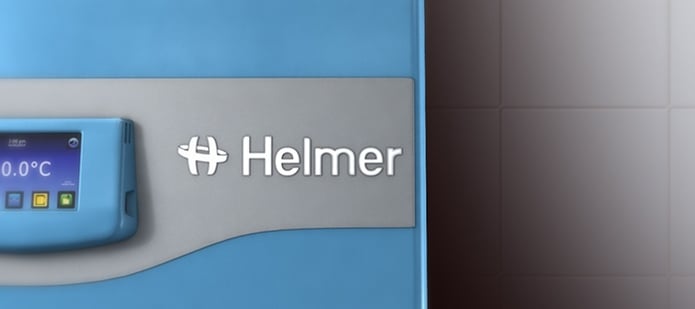 The i.Series® line of Ultra-Low Freezers from Helmer Scientific features the i.C3® Information Center, an integrated control and monitoring system. This built-in intelligence provides temperature data and diagnostic information, as well as security features to keep sensitive settings safe. These smart features help protect valuable samples, while enabling users to monitor the performance of the freezer at a glance.
A series of videos has been created to illustrate the design and features of i.Series® Ultra-Low freezers. The newest video in the series is called "Ultra-Low Temperature Freezers – Intelligence Matters." It focuses on the i.C3® Information Center and highlights key functionality within the system. Examples include System Status, which provides an instant snapshot of current conditions, and the Information and Event Center, which includes a log of all events plus an interactive temperature graph. The Device Status Console, which delivers diagnostic support for rapid troubleshooting, is highlighted as well.
A demonstration of Integrated Access Control is provided. Access control is a standard feature on all i.Series® Ultra-Low Freezers and includes an electromagnetic lock that is integrated into the design of the freezer. In order to unlock the door, users must enter a personal identification number. Each entry into the freezer is tracked in the access log, which can be downloaded via USB. This enables user-specific secure access to the freezer, and is especially helpful when freezer space is shared.
Watch this video to learn more about our smart Ultra-Low Freezers!